Vacancies
The Australian Embassy in Pohnpei is seeking applications from suitably qualified persons to apply for the following position:
Senior Program Manager
The Australian Embassy in Pohnpei is seeking applications from suitably qualified persons to apply for the position of Senior Program Manager.
The temporary contract is for 6-months with a possibility to extend the contract. The salary is USD $31,050 per annum, pro rata for the duration of the contract.
Australian Aid's objective is to help people overcome poverty by promoting regional stability and prosperity. The Senior Program Manager assists with the design, implementation, monitoring and evaluation, and budget management of Australia's Aid program delivery and across the Federated States of Micronesia, the Republic of Marshall Islands and the Republic of Palau.
Applicants should have demonstrated project management and implementation skills, financial management, writing, communication and organisational skills. Relevant tertiary qualifications and experience will be highly regarded. The role requires regular regional travel.
Please download the full application package, including the Duty Statement and Selection Criteria here.
Please email all application documents below to: eliza.woolcock@dfat.gov.au
Resumé/CV
Response to each of the Selection Criteria (Attachment A)
Completed Attachments B and C
APPLICATIONS CLOSE AT: 5pm on Monday 7 January 2019.
Australian Grants
The Australian Embassy congratulates the following grant recipients of our Direct Aid Program (DAP) who received funding for projects in their communities to reduce poverty and achieve sustainable development:
• Tamil Resource Conservation Trust in Yap - $20,000
• Drought Resistant Farming in Palau - $16,691.99
• Majuro Cooperative School – $15,157.48
• Seinwar Elementary School in Pohnpei - $7,203.04
• Pohnpei Swimming Club - $1,820.00
The Direct Aid Program (DAP) is a flexible, small grants scheme for development activities for up to USD $20,000. The emphasis of the program is addressing basic humanitarian hardships.
Presently, DAP applications with a focus on health, education; poverty alleviation, and/or gender equality are being prioritized. DAP applications can be submitted year-round.
For further details and to apply, click here: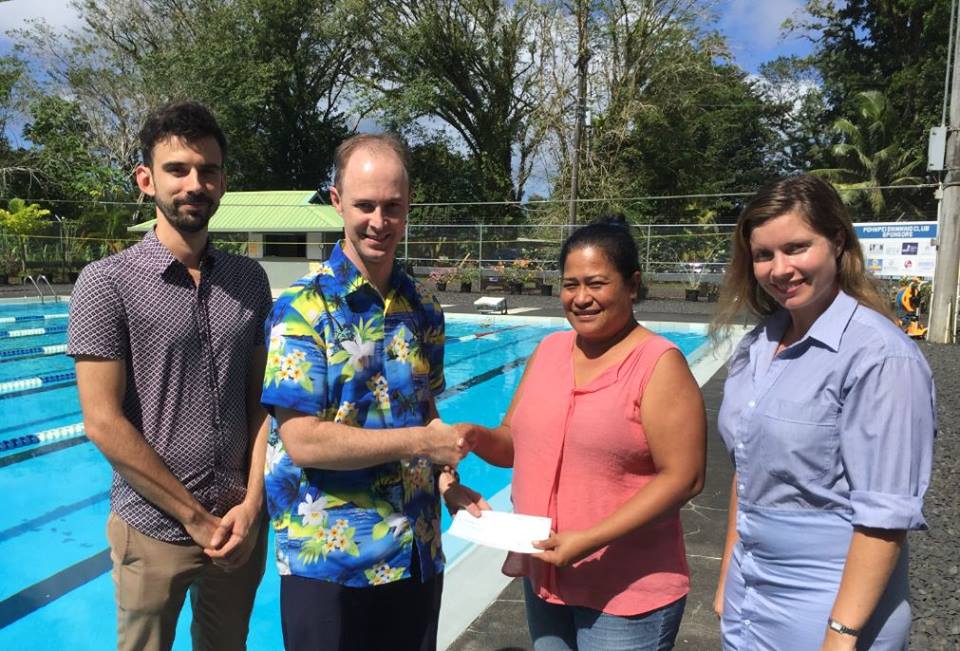 JOB VACANCIES
The Australian Embassy in Pohnpei is not currently advertising any vacancies.
Australia Awards Scholarships - now closed until February 2019.