Australia Awards Scholarships - NOW OPEN
Australian Grants
The Australian Embassy in Pohnpei is currently offering Direct Aid Program (DAP) grants. The grants are for community-run projects in Palau, the Marshall Islands and the Federated States of Micronesia focused on addressing basic needs in the areas of health, education, gender equality and poverty reduction.
Applications for DAP grants can be submitted anytime during the year. For further details and to apply, click here: http://fsm.embassy.gov.au/phpi/110110.html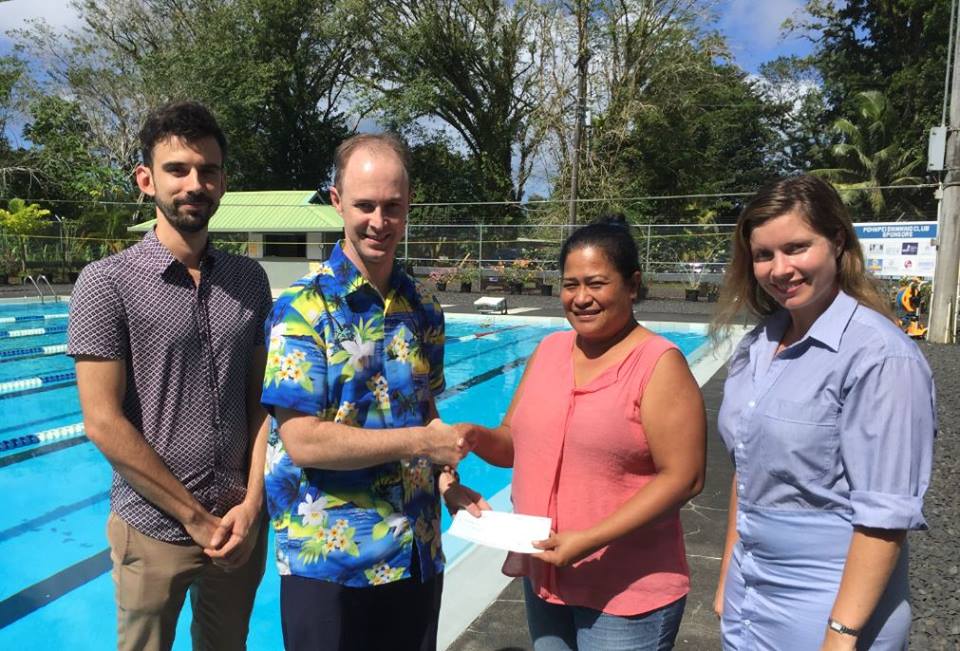 JOB VACANCIES
The Australian Embassy in Pohnpei is not currently advertising any vacancies.
AUSTRALIA DAY
Thursday 26 January 2017

The Australian Embassy in Pohnpei celebrated Australia Day on Thursday 26 January with over 150 guests. After a formal Sakau ceremony, Youth 4 Change choir sang the Australian and FSM national anthems. Ambassador George Fraser addressed the crowd with a speech focused on the importance of equality and justice, human rights issues, and Australia's campaign for the Human Rights Council for 2018. Ambassador Fraser highlighted Australia's many innovative contributions to the world including the black box recorder, Wi-Fi, and the inflatable escape slide for airplanes. He then proposed a toast to the President, Government and People of the Federated States of Micronesia. FSM Deputy Secretary of Foreign Affairs, Mr Samson Pretrick, responded to Ambassador Fraser by highlighting Australia's contributions to the FSM in the areas of maritime surveillance, scholarships and grants, and proposed a toast to the Queen and the People of Australia.