*JOB VACANCY*
SENIOR PROGRAM MANAGER
The Australian Embassy in Pohnpei is seeking applications from suitably qualified persons to apply for the position of SENIOR PROGRAM MANAGER.
Australia Aid objective is to help people overcome poverty by promoting regional stability and prosperity.
The Senior Program Manager assists with the design, implementation, monitoring and evaluation, and budget management of Australia's Aid program delivery across the Federates States of Micronesia, the Republic of Marshall Islands and the Republic of Palau.
Applicants should have a solid experience in project management and implementation, with strong financial and organisational administrative skills. High-quality communication and writing skills and sound computer skills are required. Relevant tertiary qualifications and experience in working in a multicultural environment will be highly regarded.
The successful applicant will be expected to undertake regional travel.
An attractive salary package commensurate with qualifications will be negotiated with the successful applicant.
The Application Forms, including the duty statement and selection criteria should be downloaded here .
Applications should include:
Resumé/CV
Response to each of the Selection Criteria (Attachment A)
Completed Attachments B and C
Email full application to Second Secretary & Consul, Eliza Woolcock: eliza.woolcock@dfat.gov.au
Applications close at 5pm Monday 3 April 2017.
Australia Awards Pacific Scholarships 2018

Want to study abroad? Are you a ctizen of Palau, the Marshall Islands or the Federated States of Micronesia? Apply for an Australian scholarship today!
The Australia Awards Pacific Scholarships are now open for 2018. Applications close on the 30th of April 2017. To see if you are eligible to apply click here: http://fsm.embassy.gov.au/phpi/study.html
Australian Grants
The Australian Embassy in Pohnpei is currently offering Direct Aid Program (DAP) grants. The grants are for community-run projects in Palau, the Marshall Islands and the Federated States of Micronesia focused on addressing basic needs in the areas of health, education, gender equality and poverty reduction.
Applications for DAP grants can be submitted anytime during the year. For further details and to apply, click here: http://fsm.embassy.gov.au/phpi/110110.html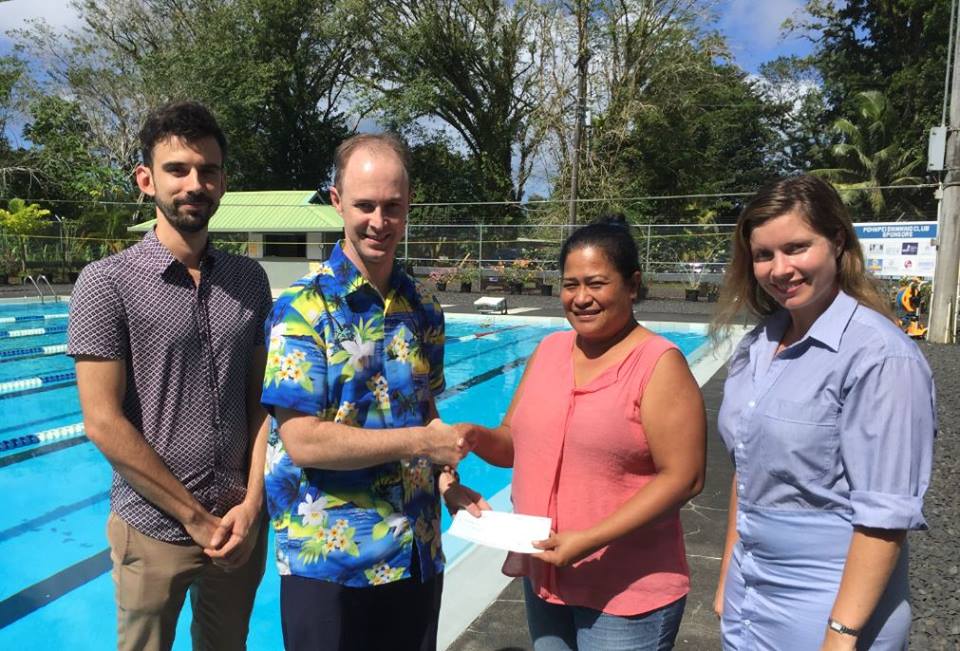 AUSTRALIA DAY
Thursday 26 January 2017

The Australian Embassy in Pohnpei celebrated Australia Day on Thursday 26 January with over 150 guests. After a formal Sakau ceremony, Youth 4 Change choir sang the Australian and FSM national anthems. Ambassador George Fraser addressed the crowd with a speech focused on the importance of equality and justice, human rights issues, and Australia's campaign for the Human Rights Council for 2018. Ambassador Fraser highlighted Australia's many innovative contributions to the world including the black box recorder, Wi-Fi, and the inflatable escape slide for airplanes. He then proposed a toast to the President, Government and People of the Federated States of Micronesia. FSM Deputy Secretary of Foreign Affairs, Mr Samson Pretrick, responded to Ambassador Fraser by highlighting Australia's contributions to the FSM in the areas of maritime surveillance, scholarships and grants, and proposed a toast to the Queen and the People of Australia.